Energy Efficient
At Ertl Homes our goal is to achieve a high energy performance home through our whole house construction strategy. The following is some of our construction techniques that we use to improve energy efficiency and promote healthier living. Our goal is to have every home we build as a high performance, sustainable, healthy, energy efficient home.
High Efficient Heating and Cooling
Standard 16 SEER units
Properly sized HVAC units for top efficiency
Programmable thermostats with humidity control
Mastic sealing on ductwork connections to minimize air leakage
Gasketed HVAC boots
Advanced Construction Techniques
Properly installed and sealed Tyvek house wrap for a sealed thermo envelope
Insulate wall corners, tees, and headers during framing stage
Outside vented bath exhaust fans
Where Our Home Energy Is Used
| | |
| --- | --- |
| Heating & Cooling | 50% - 60% |
| Water Heating | 15% - 20% |
| Appliances | 10% - 15% |
| Lighting | 6% - 10% |
Benefits of Energy Efficient Construction
Healthier Living
---
An Ertl high performance home has reduced indoor air pollutants and improved ventilation, giving your family cleaner air and improving the overall livability of your home. With superior indoor air quality we can provide a healthier living environment for you and your family.
Lower Utility Bills
---
With increased water and energy efficiency green homes cost less to heat, cool, and maintain, saving you thousands of dollars over the life of your home.
Increased Value
---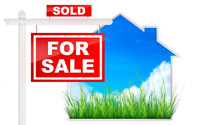 A green home offers greater durability and energy efficiency, which increases both the appraised value of the home, an to an even greater extent, the resale value.