Phases of Construction
Excavation
---
Clearing of trees, debris, and leveling the home site for a foundation.
Foundation
---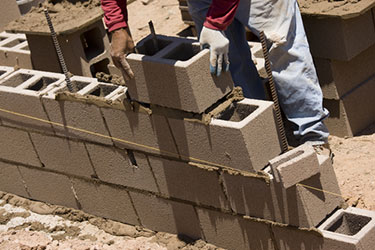 After the surveyor pins the home corners the foundation tradesmen lays out the foundation, pours the footers, and starts the concrete block installation. After the sand fill is leveled in the slab area, the plumber installs the rough-in piping. The foundation tradesmen return to prep and pour the slab.
Framing
---
This is the stage where the walls, roof trusses, and decking are installed. This stage also includes the windows, exterior doors and shingles.
Mechanical Trades
---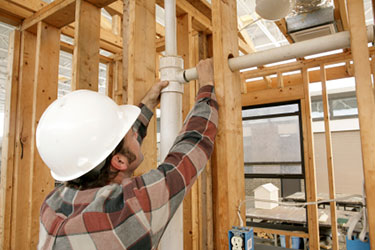 Following the framing are the mechanical rough-ins of your new home. This includes plumbing, HVAC, electrical, media wiring, gas, and fireplace installations. We ask our clients, at this time, to walk through their home with the electrician to verify receptacle and lighting location outlets. We also complete our detailed check list prior to the drywall installation. After all of the rough- in process is complete you will meet with the builder at your home to walk through each room and discuss framing and rough-in questions and changes.
Drywall / Exterior Veneer
---
The next state after insulation is the drywall stage. After drywall has been completed the interior millwork, interior doors, and specialty trim will begin. On the exterior of the home you will see the brick, stone work or stucco have started.
Interior Millwork / Paint / Tile
---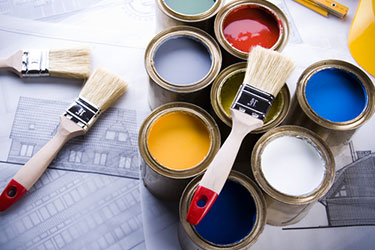 At this stage we schedule another walk- through with you to review the millwork specifications and the painting begins with the colors you selected. The tile installation will also begin.
Cabinets / Tops
---
Nearing the completion of the trim is when the cabinets and tops are installed. The trim and the painting are substantially complete.
Fixtures / Mechanical Trim / Appliances
---
This phase will include the completion of your plumbing fixtures, lighting fixtures, HVAC, electrical trim, and shower doors.
Flooring / Hardware / Punch List
---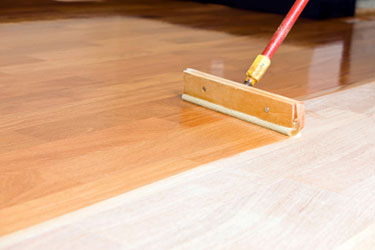 This is the stage we will be putting the finishing touches on your home. The process includes finishing the wood floors, carpeting, closet shelving and door hardware. During this stage we begin our very detailed final punch list process of your home.
Driveway / Landscaping
---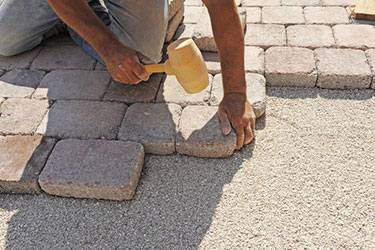 During the previous stage we will begin preparing for the final grading of your home so we will be able to pour your driveway, walks, pavers, and the landscaping.
Completion
---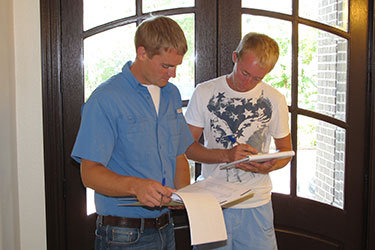 At the final stage of construction we will perform a final clean, complete the punch list and schedule a walk -through with you and the builder to discus the final punch and review every area of your home.
Closing and Move-In
---
The day you have been waiting for finally arrives. Your new Ertl home is ready for you to move in and enjoy for many years to come.