Remodeling Your Home
Because of fluctuations in the current housing market and economy, we have seen many of our clients choose remodeling to improve their present Tallahassee home.
In response to our clients needs we have devoted a division of Ertl Homes to remodeling. we are currently working on various remodeling projects and plan to serve our clients remodeling needs well into the future.
Over the years, we have developed a great team of sub-contractors who, with our employees and staff, are well equipped to serve you with your Tallahassee remodeling project. We also have design and decorating professionals who can help you turn your remodeling dreams and ideas into a functional, and beautiful new living space.
If you have considered renovating or adding to your Tallahassee home, we would be honored for the opportunity to discuss your plans with you.
Our Remodeling Vision
---
At Ertl Homes we have organized our company to deliver the best possible product and service to our Tallahassee remodeling clients. The combined efforts of our experienced management team, our high construction standards, detailed job oversight and coordination gives our clients a positive remodeling experience and home improvement they can enjoy for many years to come.
Management Team
---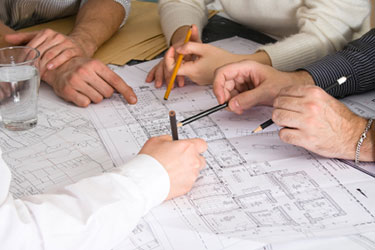 We have two key personnel with a combined twenty-six years of service in the company. Our staff works daily at our remodel sites, applying their construction knowledge along with the tasks of the coordinating staff, sub-contractors and reviewing options and changes for our clients.
Over the years we have trained our staff to perform an ever increasing load of construction responsibilities, including demolition, foundations, framing, roofing, sophit, trim, and finishing labor. This gives us greater quality control over the construction process and furnishes our clients a superior product.
Builder Expertise and Accessibility
---
Tom works with his clients early on to create the best possible floor plan with pleasing amenities and specifications, all with a consciousness of budget. His continual availability, job oversight and high construction standards make the construction process a pleasurable experience, turning our owners remodeling dream into a reality.